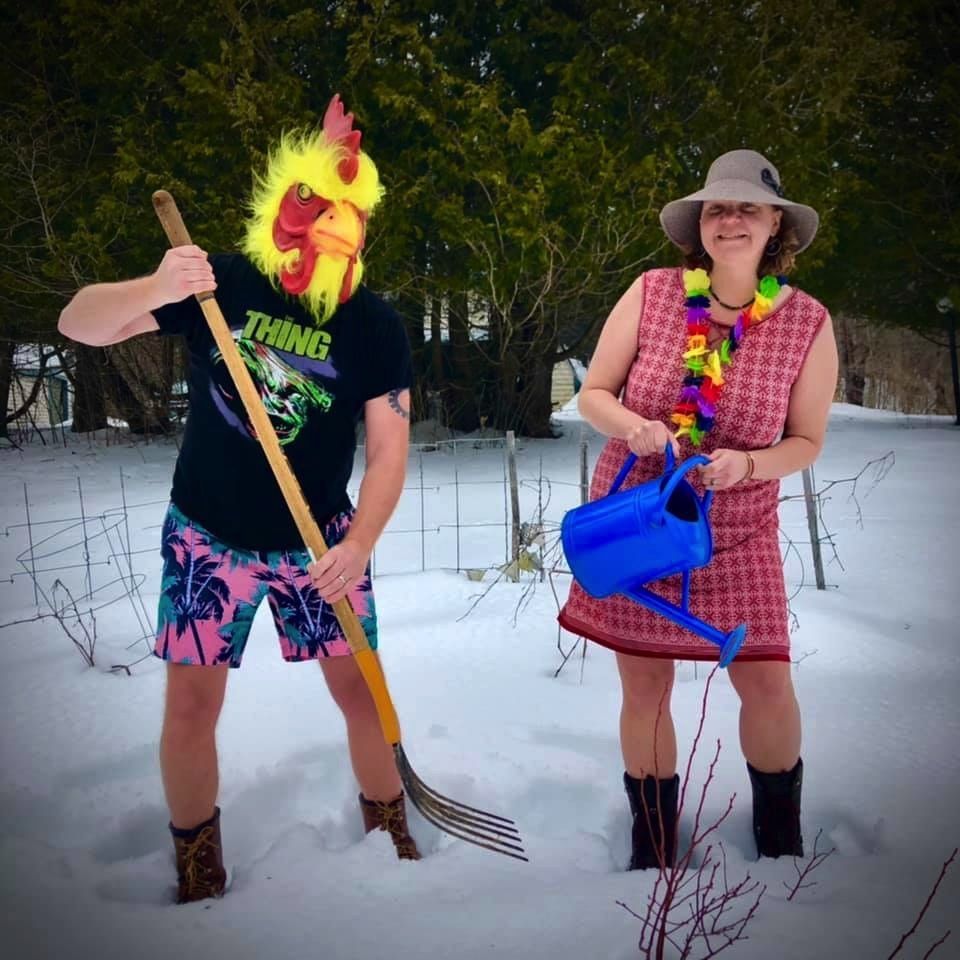 A heart-felt thank you to our community (and beyond) for the support given to the Polar Non-Splash.
The Morrisville Rotary's annual event usually challenges people to jump into Lake Elmore in February. COVID gave us cold feet so the fundraiser went virtual.  Creative displays of chilly activities included summer attired donors who biked, snowshoed, made snow angels, went fishing, slid down a snowy hill in a kayak, and snowboarded.
Thanks to donations from 188 people and businesses, $20,600 was raised! These proceeds are split between the Rotary and the United Way of Lamoille County's barn renovation project--the new home of the Salvation Farms' Lamoille Gleaning Program. Currently, students in the construction technology program at Green Mountain Technology and Career Center are pounding nails, installing doors and windows, building a wheelchair ramp and more.
Thank you, donors! Thank you, Morrisville Rotary! Thank you GMTCC! Together, we will build this barn!
To learn more about Salvation Farms, please visit https://www.salvationfarms.org/