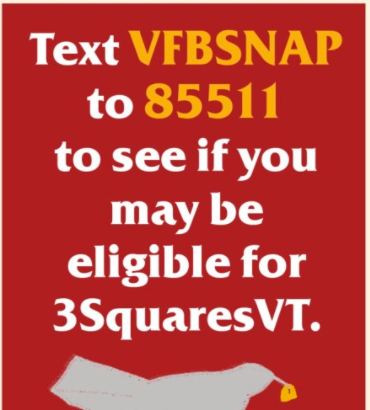 How to transform the way we talk about 3SquaresVT to create public support for the program and break down common misconceptions and stigma. 
Wednesday, March 3, 11-12:15.
Learn about common problems that delay the application process; the roles that service providers can take to assist their clients through the application process; and strategies for service providers and clients.
Discuss what could improve the system in the future.
March 5, 11-12:15.
3SquaresVT in a Snap (3SNP) is a new program in our state that makes it easier for older Vermonters and people with disabilities to apply for 3SquaresVT and remain in the program for a longer period of time. 
In this training, participants will learn more about this program, who it is for, and how to assist eligible Vermonters who wish to enroll. 
March 10, 11-12:15