Join Us for "Addressing Poverty in Lamoille: An Interfaith Teach In & Fundraiser"
Saturday, June 3rd 2023 from 6:00 PM - 8:00 PM 
This year, the Lamoille faith communities come together in direct action against economic injustice in a night of learning and giving. All donations go to support the Interfaith Benevolence Fund, a new partnership with United Way of Lamoille County that will support community members who are experiencing severe economic hardship.  Come hear the stories of those directly impacted, alongside experts, clergy, and community members as we work together towards a society that provides for everyone's basic needs and respects the dignity of all. Light refreshments to follow the program.
In person will be at Blessed Sacrament Church, 728 Mountain Road, Stowe, VT.
For those joining us online, register here for the Zoom link.
To register and donate please click here.
Keynote Speaker: Saudia Lamont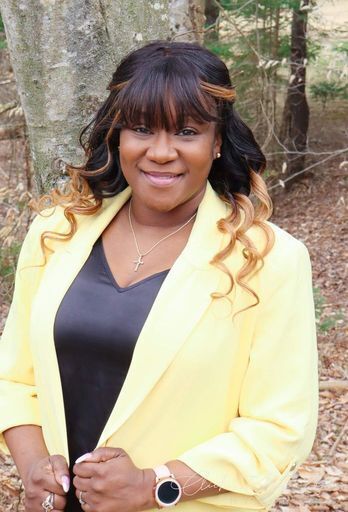 Representative Saudia LaMont of Morrisville (Lamoille-Washington), Owner of 3 Op's Consulting (Optimism/Options/Opportunities) is an organizer, advocate, facilitator, trainer, mother and racial equity/transformative justice consultant with over 10 years of experience in her field. 
Saudia is a graduate of Cornell University's Diversity and Inclusion program, Leadership Lamoille, Bright Leadership Institute, Recovery Coach Academy and holds other certifications. A former infant toddler care provider, founder of the youth program "Developing D.I.I.V.A.S. (Dignity Integrity Independence Virtue and Self-esteem), and a trained- trainer of Prevent Child Abuse VT's "Care for Kids, We Care Elementary, Safe-T, & Nurturing Healthy Sexual Development curricula, she has dedicated much of her life's work to researching and supporting youth growth and development. A former visionary director and chair of a local antiracism organization, Saudia currently sits on the Board of Directors at Laraway Youth and Family Services and of Lamoille County Mental Health. As a public speaker and workshop presenter, Saudia facilitates understanding of racial justice, health equity, housing access, survivor recovery, and restoring humanity.
Dedicated to family, youth, and community, self-motivated, energetic with integrity, Saudia leads with love, always learning and growing along the way. Her personal mission in life is to help, uplift, support, and inspire anyone she may encounter beginning with herself and her children. She wants her life's work to be loving, inspiring, compassionate, encouraging, open, positive, supportive, memorable, comforting, sustainable, and life-changing.
Towns & Groups Represented
United Way of Lamoille County 
Lamoille Area Interfaith Clergy Group representing faith communities in Morrisville, Stowe, Wolcott, Elmore, Johnson, Hyde Park, Cambridge, and Hardwick
Greater Stowe Interfaith Coalition, including:
Jewish Community of Greater Stowe,
St. John's in the Mountains Episcopal Church,
Stowe Community Church,
Blessed Sacrament Catholic Church,
the Unitarian Universalist Fellowship of Stowe,
and Bahá'ís of Stowe.