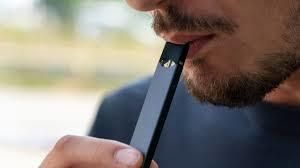 Learn about Cannabis law: Act 164 Roundtable: Considerations on Retail Cannabis for Lamoille Valley Municipal Leaders (LCPC and HLV): 
Wednesday, Oct 27th 12-1pm
Lamoille Valley Tobacco Prevention Taskforce meeting
Focus: identifying common goals, reconnecting, sharing local updates and reviewing this year's Healthy Lamoille Valley Tobacco Prevention and Cessation Workplan.
Guests from VT Dept. of Health: Dana Bourne, Tobacco Treatment Specialist and Issah Younossi, Chronic Disease Program Specialist. 
10/26 3-4
Register in advance for this meeting here.