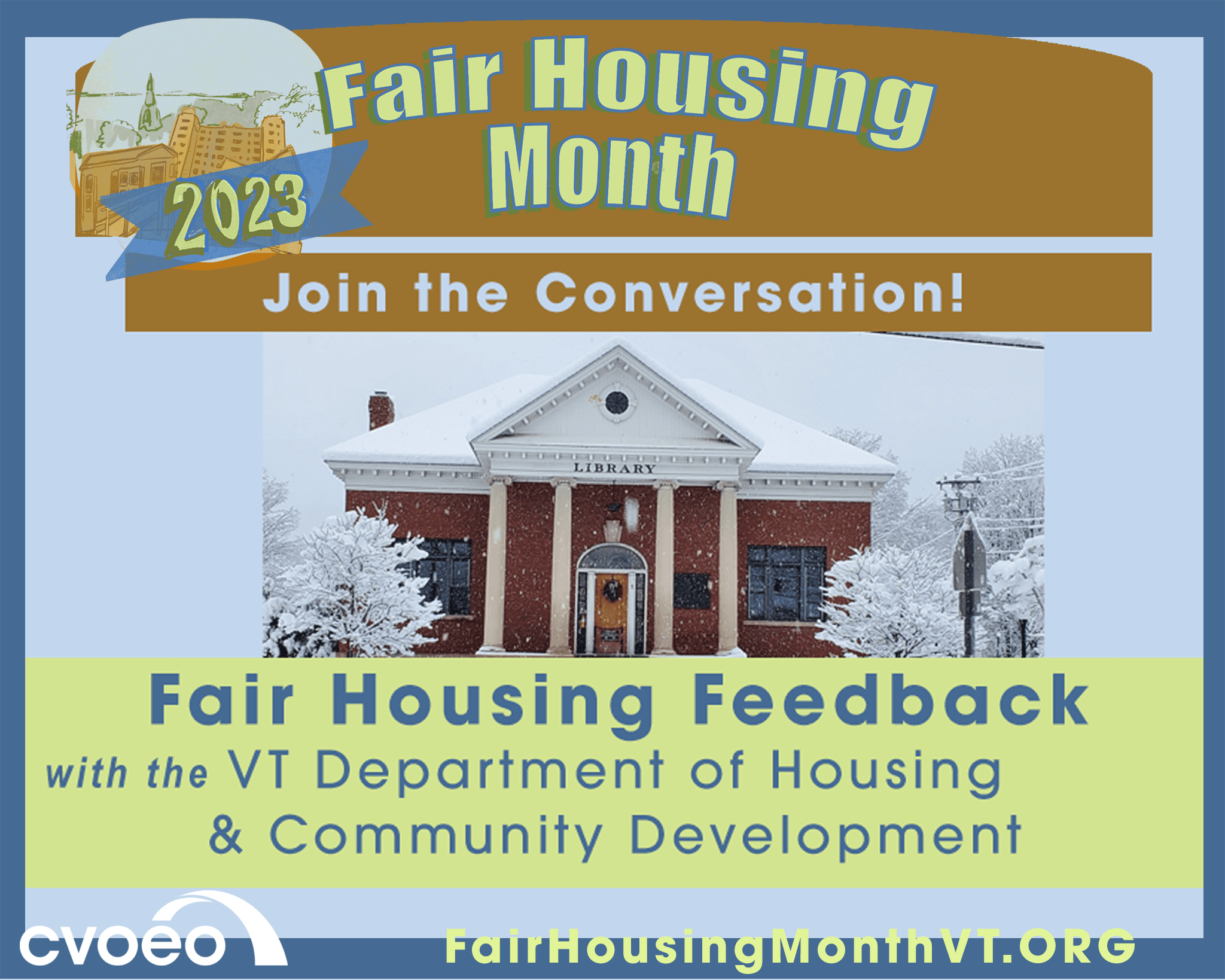 Fair Housing Feedback - The State of Vermont is updating its fair housing plan and they want to hear about your experience with looking for housing, including housing discrimination.
What:
Learn more about fair housing & your rights.
Help shape statewide housing policies with your feedback.
Connect with Lamoille Housing Partnership for housing resources & help.
When: Tuesday, April 18, 2023, 2:00-5:00 pm (Drop in any time!)
Where: Morristown Centennial Library, 7 Richmond St, Morrisville, VT
More info here.