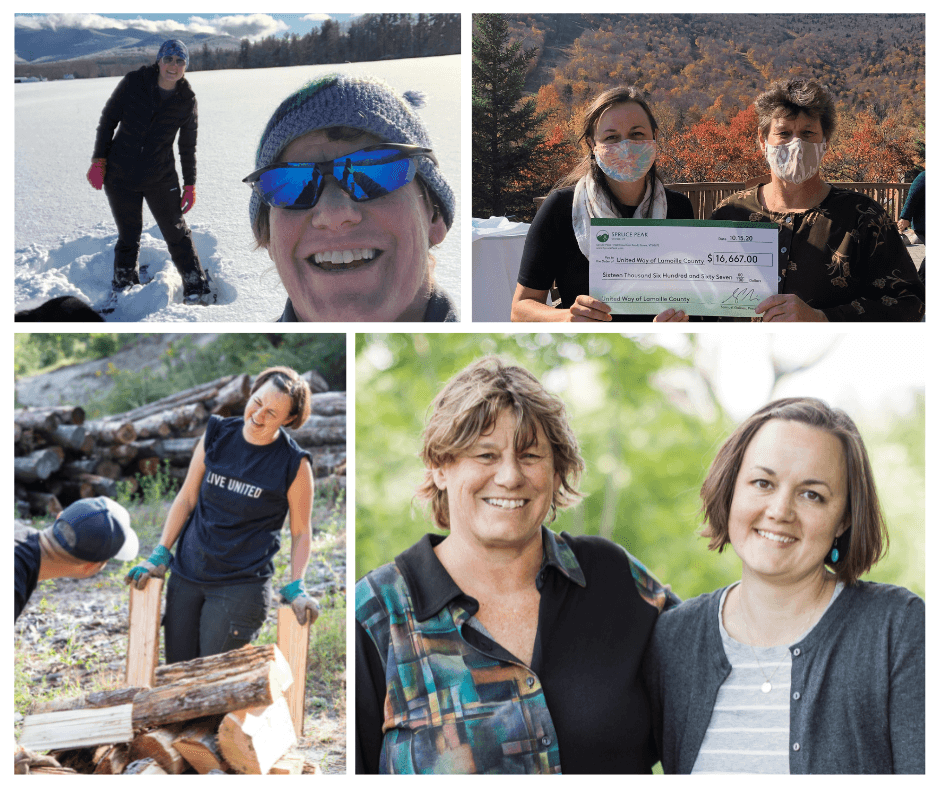 Recently, the United Way of Lamoille County board and staff took a deep assessment of the co-executive leadership model. With valuable input from community partners, staff and board, it was determined that a new structure would better reflect the strengths of the current co-executive directors, Clarissa French and Ellen Hill.
Moving forward, Clarissa will be the Executive Director and Ellen Hill will take on the role of Director of Development and Community Outreach. This shift in roles reflects the skills of both and will further United Way of Lamoille County's capacity to meet its mission "to foster community assets for the common good of Lamoille County."
Clarissa and Ellen have had a track record of achievements and are excited for the new opportunities that lie ahead!