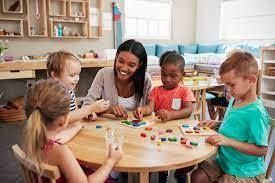 At Northern Lights at CCV. Participants need to create an account. More trainings. Contact: deb.grennon@ccv.edu
The impact of early childhood trauma as it affects children, families and childcare providers. Best practices in early childhood and afterschool settings. 
Class meetings: October 21 & 28 and independent assignment. 
Meets Advanced Specialized Care training requirement
Strengthening Families Training: 
Introduction to the Strengthening Families Framework and the five Protective Factors. 
Class meetings: November 11 & 18, and independent assignment 
Meets Advanced Specialized Care training requirement