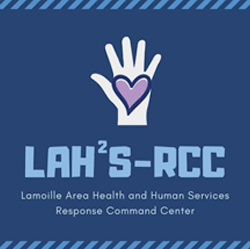 Got Stress? 
Register today for a FREE, one-hour online event to connect you to area resources.
You're feeling more anxiety in your life than ever before. Don't go it alone! The Lamoille Area has a wide range of supports to help you cope, and you're invited to hear about how to take advantage of them. 
A panel of local experts and peers will be on a Zoom call to share resources for handling stress, anxiety, and substance misuse. Join us! We're here to help make this challenging time easier.
Lamoille Area Community Zoom Event
Thursday, November 19
5:30 – 6:30 pm 
You must register online to attend the Zoom call. 
To Register:
1) Click the Register button below
2) Enter your information into Zoom, including your name and email address
3) You'll receive a confirmation email with information about joining the Zoom event
4) On November 19th at 5:30, click the link to join the event!

Panelists will include:
Jessica Bickford

Coordinator, Healthy Lamoille Valley

Daniel Franklin

Executive Director, North Central Vermont Recovery Center

Julie Bomengen, MS, LCMHC, NTC

Therapist, Green River Guild

Monique Reil

Mobile Crisis Team and ASAP Manager, Lamoille County Mental Health Services

Bethany Turnbaugh, MA

Student Assistance Coordinator, Lamoille Union High School

Denise Ashman, MA, CMHC

Counselor, Behavioral Health & Wellness Center

Kylie Pratt, RN

MAT Care Coordinator, CHSLV

Katina Idol, LCMHC

School Based Mental Health Clinical Supervisor, Lamoille County Mental Health Services
Questions? Call 802-730-2720.