Our Board of Directors 2017-2018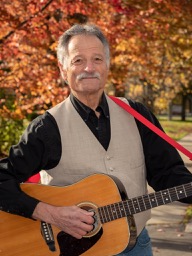 Jon Gailmor, Board President
Jon Gailmor was born in New York City and failed to grow up in Philadelphia, Connecticut, Israel, Europe, Massachusettes, Rhode Island and, since 1977, Vermont.  He has and continues to sing for audiences prenatal through prehistoric in every setting under the sun: from the grapevines of southern France to a tennis stadium in Lima, Peru; a Men's Room in Philadelphia with his college barbershop quartet; countless bars and folk clubs around the country; pre-schools through high schools; universities and everywhere in between.
Jon presents songwriting residencies and workshops in schools, for companies, and for any group or person who'd like to compose a song.  He also creates and delivers singing telegrams for United Way of Lamoille County.  He performed as Vermont's representative at the 25th Anniversary of the Kennedy Center in Washington and in 1996 carried the Olympic Torch through Brattleboro, on its way to Atlanta.  Jon has toured with the Vermont Symphony Orchestra, has released seven albums, and lives with his family and lots of other creatures in Elmore.
Jon Gailmor is passionately committed to the power of  music, emotions and laughter. And jeezum, do we need all of them now! He has always admired the great, life-changing work of United Way, and when asked to join the Board many years ago, he did so enthusiastically and without hesitation.
---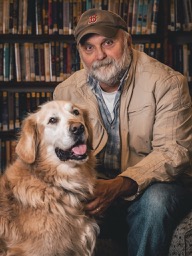 Doug Boardman, Board Vice President
Doug Boardman is a member of the English Department of Lamoille Union High School. He has a Bachelor of Fine Arts in Writing from JSC and a Master's in English from the Bread Loaf School at Middlebury College.
Doug has lived in Lamoille County for 30 years with his wife, Jacqueline Gale. Outside of school, he also works as a writer and musician when he's not hiking, biking, or snowshoeing. His ancestry in Vermont dates back to the Revolutionary War. Working with the United Way allows him to provide support to other Vermonters. 
He currently lives in Johnson with his wife and certified therapy dog, a Golden Retriever named Tully.
---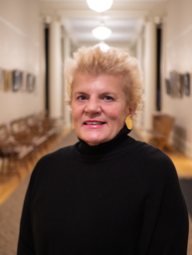 Anne Renaud-Conway, Board Treasurer
Anne is a native Vermonter, born and raised in the Lamoille Valley area. Although she loved the friendships and adventures of growing up in a small town, her curiosity about 'big city' living lured her to Boston in the 1980's. There, she obtained rewarding employment as a project manager at Brown Brothers Harriman, a private international investment bank. Her position afforded Anne with opportunities to travel to many European countries. In 2009, she accepted a voluntary early retirement package from her company and returned to her roots, settling in Cady's Falls.
After discovering that all the 'free time' was not very fulfilling, Anne accepted a part-time position as the Lamoille County Clerk and sought opportunities to do volunteer work. She joined the United Way of Lamoille County in June 2014. Anne is passionate about the UW mission to act as an advocate for Lamoille County families. She enjoys helping others and being involved in her community.  Anne believes that volunteering gives her a chance to make a difference in the lives of others, as well as make a difference in her own life.
Anne is the proud mother of two sons and the grandmother of two granddaughters, who affectionately call her Mammie. She is passionate about her faith, family, elephants and volunteer experiences. Anne's life philosophies are: "You can't always get what you want…but if you try sometimes, you just might find you get what you need" (Rolling Stones) and "And in the end, the love you take is equal to the love you make" (Beatles).
---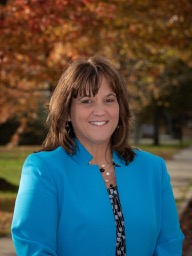 Melissa Greene, Board Secretary
Melissa Greene began her career in banking in 1987, after spending a few years in college not knowing what she wanted to be when she grew up. If you ask people that know her to describe her in a couple words, they would say talkative and optimistic. Over the last thirty years the talkative part of Melissa helped her go from teller to Mortgage Officer and now Training Officer at Union Bank. She is passionate about helping people reach their goals whether it be financial or educational. She joined the United Way of Lamoille County board in July of 2017, as their goals of helping people aligned with her own.
Every year, she and her husband plan vacations on a warm island, spending time sitting in the sand people watching. Her retirement dream is to travel in a camper with her husband and see as much of the United States as she can.
Melissa lives in Wolcott with her husband. She has two grown, married children. She is looking forward to having the name "Grammie" for the first time in February 2019.
---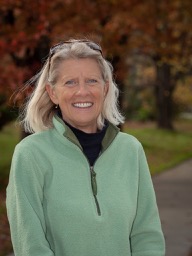 Vicki Rich, Board Member
Vicki is a Registered Nurse, Lactation Consultant, Childbirth Educator and Doula. Following in the footsteps of her mother and Godmother, she decided at age 10 that she wanted to be a nurse working with mothers and babies. She loves helping new families create a tight bond from birth on. She is United Way's longest serving board member, having been on the board for over 20 years. Her motivation to support United Way comes from a strong desire to make life better for one's neighbors. "There are not many of us who can get through life without needing a little help at some point. It feels really good to be on the board of an agency that can provide that help."
Vicki is an avid power walker, African dance enthusiast, and 100% Vermonter. She really enjoys three of Vermont's six seasons: late spring, summer and early fall. She would enjoy less of winter, stick season and mud season.
She lives in Hyde Park with her husband. She has four grown children and eight grandchildren. According to one of her grandchildren, she is "a zesty Grandma."
---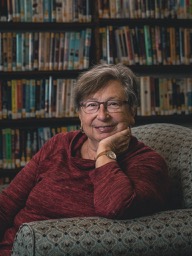 Ellen Gibs, Board Member
Ellen grew up in Lowell, Massachusetts and has lived in Vermont for the last four and a half years. The bucolic beauty and culture of adventure brought Ellen and her husband here to enjoy hiking, skiing and biking in their free time. Ellen has a Master's in Social Work from Boston University. She joined United Way of Lamoille County's Board of Directors shortly after moving here because she wanted to "give back to the community we live in" and feels that UWLC's mission aligns with her personal beliefs. 
As a Geriatric Social Worker with a private practice, Ellen feels privileged that people share their lives with her. She feels it is an honor to be trusted to help them. She identifies herself as a chocoholic and loves to travel. Her top three favorite places she has been are New Zealand, Peru and Israel. She says "They are all very different but equally beautiful." 
Ellen has a beautiful view of Mount Elmore from her home in Hyde Park, where she lives with her drummer husband of 48 years, Larry. She has two grown children and four grandchildren. 
---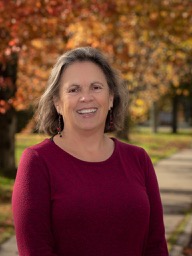 Marilyn Zophar, Board Member
Marilyn loves rusted items!  Her passion lead her to create a 'junque garden' including a wooden manure spreader, a lawn border of rusted bikes, hung old wooden doors on the ceiling, and used bike fenders and wheels for bordering bushes.
Marilyn, most of all, loves spending time with her family: four children, eleven grandchildren, and one great granddaughter. Instead of holiday gifts, Marilyn rents a summer camp for all her family members to spend a week together.  She also loves hanging out around a bonfire, playing snow golf, board games, and many other activities.
After almost 40 years of working in the education world as a teacher and administrator, Marilyn decided to take on a totally different career adventure.  She always thought that being a realtor would be fun and so became one in May 2017. Her thoughts were correct!
Marilyn believes strongly in serving her community.  She is a volunteer for Lamoille Home Health & Hospice. She has been active in Hyde Park Community Circle, which sponsors four events with the purpose of building community.  Also with her grave concern for the welfare of the earth, she has been a member of the Hyde Park Energy Committee since its inception in 2012.  She first became a member of United Way's New Foundations' Oversight Committee then later a part of the Board. Marilyn has tremendously enjoyed being part of this incredibly effective organization, which changes lives in Lamoille County.
---
Cajsa Shumacher, Board Member
Now retired to Morrisville, Cajsa feels like her life as a Vermonter has come full circle. After growing up in Brattleboro, graduating from UVM and then the UVM College of Medicine, Cajsa practiced pediatrics (with her husband) for 38 years in Albany, NY. She continues to be inspired by this wonderful community, who seem to share her passion for the health and well-being of children and families.

She and her husband, Jeff, have 3 adult children, 3 grandchildren and a fur-child, Coco, a 1 year old mini- Goldendoodle. In her free time, Cajsa enjoys family, friends, communing with Nature, and gardening (except when Coco pulls out the flowers or digs to China).
---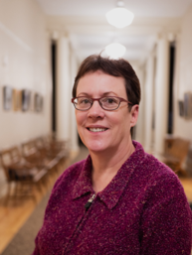 Gail Rushford, Board Member
Gail learned the example of helping others and supporting our community from her parents, who always seem to have at least one volunteer project going on.  In her first year on the United Way Board, she has been grateful for the opportunity to learn more about the needs of our area and how our small but mighty chapter works to combat poverty, support children and seniors, and sponsor healthy lifestyles. 
Gail works for the State in the field of Human Resources and has a Master's degree in Organization & Management from Antioch New England Graduate School.  She loves a sense of accomplishment and has been known to start a list just to check off things she has already done.  
Gail lives in Morrisville with her husband, Peter Rasetti, a fellow P.A. alumni, who enjoys joining her on UWLC projects. Although her cat seems unimpressed, she strives to be the person her two dogs thinks she is.
---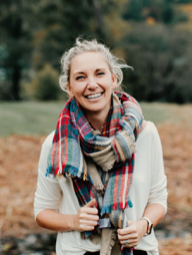 Savannah Brown, Board Member
Savannah Brown is a wedding, portrait, and commercial photographer based out of Stowe. She is originally from San Diego, CA and moved to Vermont two years ago with her husband and son. Her background includes marketing and management within several industries including national franchises and real estate development companies.
In addition to photography, Savannah teaches children's dance classes in Stowe.  She enjoys reading, snowboarding, hiking, biking, traveling, and exploring the many beautiful places of Vermont and the surrounding areas.
Savannah was drawn to the amazing programs that United Way provides. Her goal is to have an impact on her local community and to create positive change in the world.
---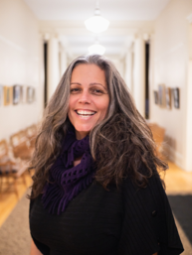 Billi Dunham, Board Member
Billi Dunham migrated to Vermont from California over 15 years ago. She landed in Morrisville in 2009 and has become a very active community member. Billi currently works as a Coordinator of Academic Services at the Community College of Vermont in Morrisville. Billi, along with her partner Sunny Brink, are two of the founders of Everyone Equals Morristown Community Center (E=MC2). 
Billi has a Master of Counseling Degree from Northern Vermont University and is proud to state that she is the first in her family to achieve a college degree. Billi is a devoted mother of two young gentlemen. In Billi's free time, you will find her outside in the sun. Hailing from the beaches of the West Coast, Billi strives to soak up as much of the sun, and see the ocean, as often as possible. 
Billi is committed to the United Way both as a board member and a community member. Billi believes in the mission and its delivery. 
---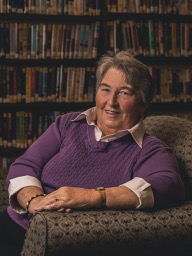 Linda Young, Board Member
---