Marilyn Zophar, Board Member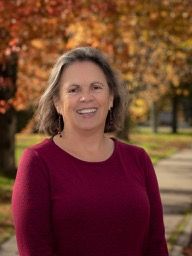 Marilyn loves rusted items!  Her passion lead her to create a 'junque garden' including a wooden manure spreader, a lawn border of rusted bikes, hung old wooden doors on the ceiling, and used bike fenders and wheels for bordering bushes.
Marilyn, most of all, loves spending time with her family: four children, eleven grandchildren, and one great-granddaughter. Instead of holiday gifts, Marilyn rents a summer camp for all her family members to spend a week together.  She also loves hanging out around a bonfire, playing snow golf, board games, and many other activities.
After almost 40 years of working in the education world as a teacher and administrator, Marilyn decided to take on a totally different career adventure.  She always thought that being a realtor would be fun and so became one in May 2017. Her thoughts were correct!
Marilyn believes strongly in serving her community.  She is a volunteer for Lamoille Home Health & Hospice. She has been active in Hyde Park Community Circle, which sponsors four events with the purpose of building community.  Also with her grave concern for the welfare of the earth, she has been a member of the Hyde Park Energy Committee since its inception in 2012.  She first became a member of United Way's New Foundations' Oversight Committee then later a part of the Board. Marilyn has tremendously enjoyed being part of this incredibly effective organization, which changes lives in Lamoille County.