Doug Boardman, Board Vice President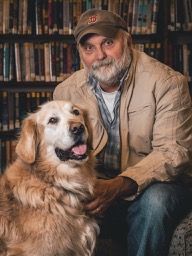 Doug Boardman is a member of the English Department of Lamoille Union High School. He has a Bachelor of Fine Arts in Writing from JSC and a Master's in English from the Bread Loaf School at Middlebury College.
Doug has lived in Lamoille County for 30 years with his wife, Jacqueline Gale. Outside of school, he also works as a writer and musician when he's not hiking, biking, or snowshoeing. His ancestry in Vermont dates back to the Revolutionary War. Working with the United Way allows him to provide support to other Vermonters. 
He currently lives in Johnson with his wife and certified therapy dog, a Golden Retriever named Tully.