Clarissa French, Interim Executive Director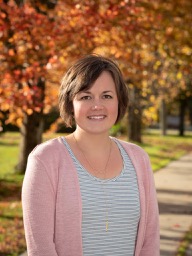 Clarissa is an experienced task juggler and DIY'er. She thrives in an environment where she can be super organized and creative at the same time. As the Campaign and Marketing Coordinator, she is responsible for building relationships with community members through our website, social media and events. Clarissa received her Bachelor's in Social Work from the University of Vermont in 2009. She has worked for various non-profit organizations and spent several years as a full-time stay-at-home parent. She is passionate about giving others what they need to reach their potential and feels that working for United Way gives her the best opportunity to do that.
In her free time, she enjoys time with her family and friends, gardening, hiking and the occasional (or frequent) Netflix binge. A native Texan, Clarissa appreciates a good brisket taco and a big glass of sweet tea.
Clarissa lives in Jeffersonville with her husband, two kids, two dogs, a cat, and a fish.
Email: clarissa@uwlamoille.org