Lamoille Valley Garden Tour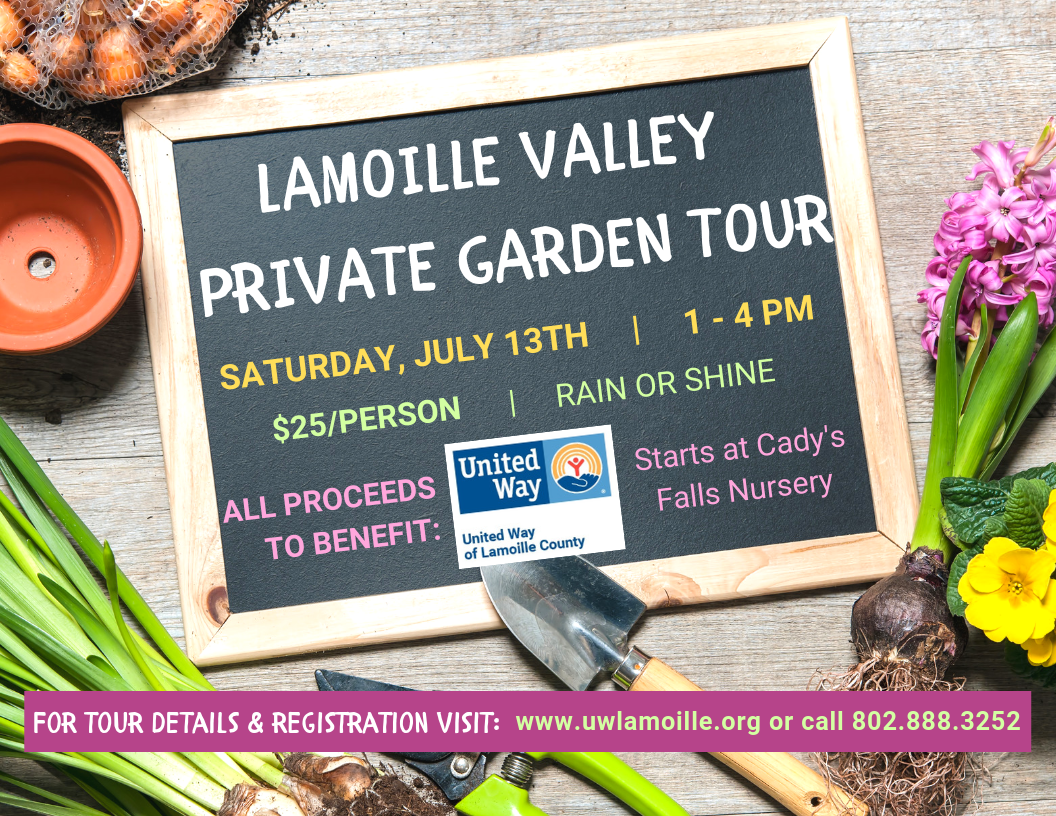 "Our tour will enable interested families and individuals to explore beautiful, engaging landscapes to which they would not otherwise have access; and showcase how owners have enhanced varied properties through creative and sustainable uses of fruit bearing trees and bushes, and of course different floral plantings," said Ellen Gibs, organizer of the garden tour. "Owners, a mix of professional and amateur gardeners, will be on hand to answer questions and offer insights into the work and inspiration that helped to bring these properties to life."
Event Itinerary:
1. Registration starts at 1:00 at Cady's Fall's Nursery
2. Participants will be given maps and the location and descriptions of each garden ranging from floral, vegetable, fruit and "junque" enhanced landscapes
3. They will be free to visit as many or as few gardens as they choose from 1 and 4.
4. Everyone is invited back to Cady's Falls for refreshments and a talk from Don Avery: Identifying and creating specific niches for interesting, uncommonly grown plants. The talk will begin around 4:30 to allow you all to get to Cady's Falls to hear Don's talk.
The gardens at Cady's Falls will be open during the entire event!
Please understand that we love dogs but they are not welcome during the garden tour. If by some chance someone does bring a dog, it will be at the garden owner's discretion if the dog is invited to enter the property.
A big thank you to all our hosts and The Avery's who are making the 2nd annual garden tour possible!
Nominated for a 4393 award after just one year!