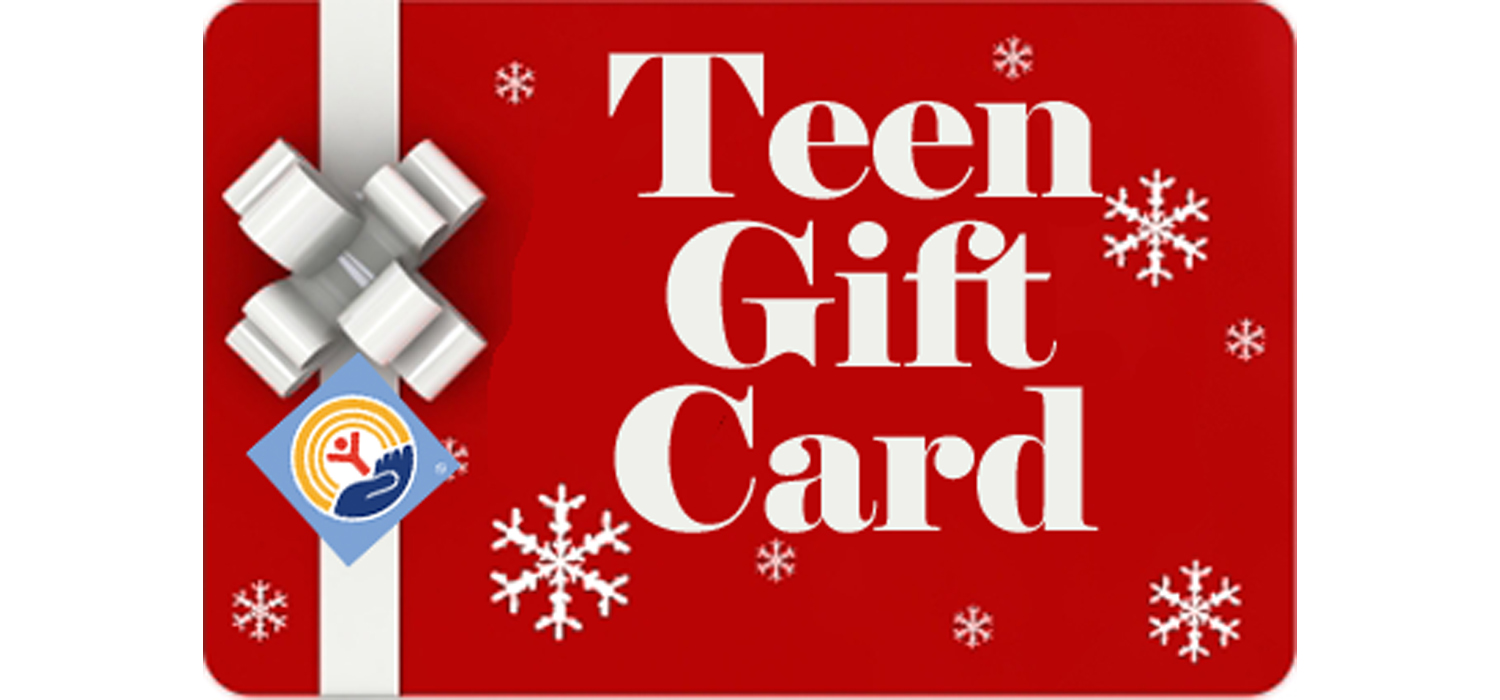 Teens are often excluded from children's holiday programs, but they enjoy the holidays too! We ask local residents and businesses to purchase gift certificates or gift cards in $25 increments and drop them off at our office (inside TD Bank, 20 Morrisville Plaza, Morrisville) . United Way then distributes those to low income families so they can either purchase a gift for their teen, or allow the teen to use the gift card themselves.
If you are interested in donating a gift card for the 2018 Holidays, here is some further information: 
All gift cards must be dropped off by December 14th. 
Please no cash, iTunes or visa gift cards. 
Popular cards used in this program are Amazon, Kohl's, American Eagle, and Old Navy.
Thank you!