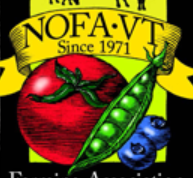 NOFA-VT is accepting grant applications from farmers to enhance projects that will improve long term resilience on farms, with an additional reserved pool of funds from King Arthur Baking Company specifically to address resilience needs in the BIPOC farming community. 
Maximum $2,500 per farm 
Competitive review process. 
Deadline 3/31, 4PM
For information and application, click here. 
Questions: Bill@nofavt.org or (802) 434-7154