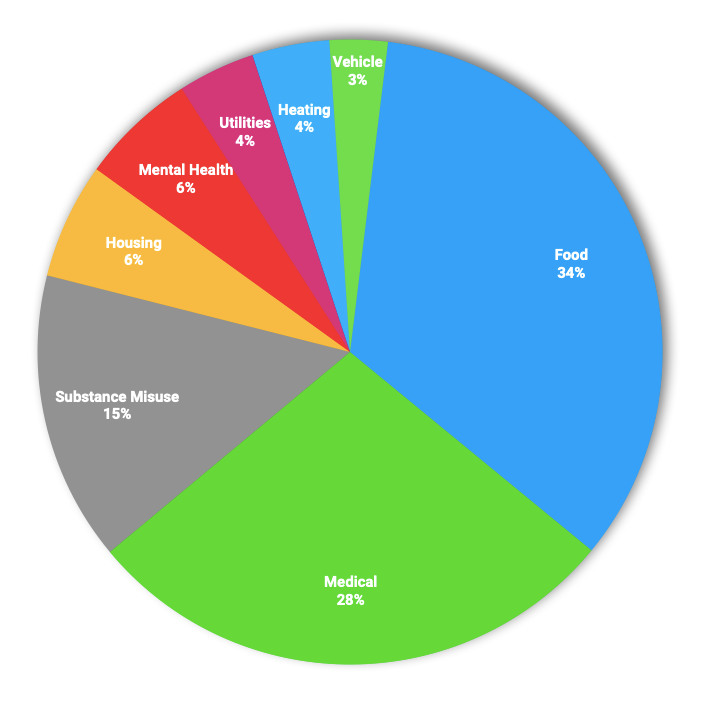 Because of your generosity over 820 people have been served through UWLC's COVID-19 Response Fund.  So far donors have given more than $38,000 to help families in Lamoille County!
 
Of the $23,479 spent so far:
 
51% assisted local organizations to continue their important work
26% purchased COVID-19 relief supplies such as masks and gloves 
23% helped individuals experiencing hardship from COVID-19
United Way's Resource Page is as robust as it's ever been. It now includes mental health resources, COVID-19 related safety resources, business/employer resources as well as resources for those seeking employment or filing for unemployment.
The page is updated several times a week.
Working with others...
United Way has partnered with other aid groups to provide resources to Lamoille County families such as:
Working with Stowe's C-19 & Mansfield Dairy to provide $20 in free dairy products to families who've lost employment due to COVID-19.
Working with Hyde Park Helpers to create a volunteer shopper program assisting folks unable to leave their homes get the essential items they need.
In these challenging times, we are so grateful to work side by side with generous and dedicated supporters. Thank you for supporting our work! It has never been more important to LIVE UNITED.