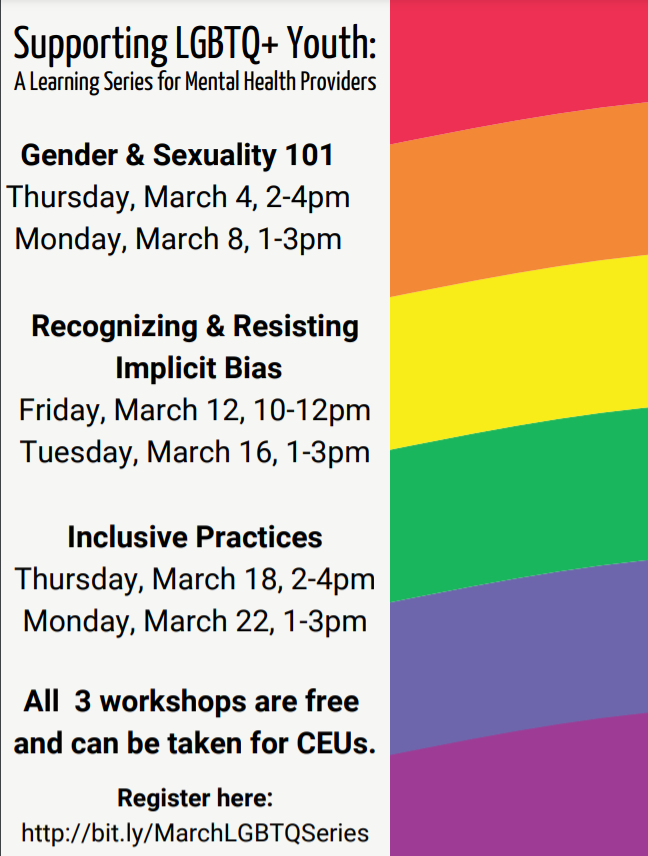 Free Vermont Department of Mental Health-sponsored training series for mental health professionals.
CEUs are available for these trainings.
Gender & Sexuality 101: Tune-up to learn vocab and topics coming up for LGBTQ+ youth
Thursday, March 4, 2-4pm
Monday, March 8, 1-3pm
Recognizing and Resisting Implicit Bias: What is implicit bias and how can you manage it?
Friday, March 12, 10am-12pm
Tuesday, March 16, 1-3pm
Inclusive Practices for Supporting LGBTQ+ Youth: Practice skills and strategies to support LGBTQ+ youth
Thursday, March 18, 2-4pm
Monday, March 22, 1-3pm